Moving On
I went to the Megamall last Saturday with my sidekick slash younger bro, Spongklong, to check out the IPMS National Scale Modelling competition. The guys I was with in the UP-College of Fine Arts every Saturday organized the event, so it must not hurt a bone to show my support to the community. The exhibit was located at the Building A Atrium and we were able to arrive there on a time when there was not much people huddled on the area... yet - lunch time! So without further ado, I grabbed my cam and shoots gallore... LOOK WHO DROPPED BY....

Senator Palengke and Miss Balitang K!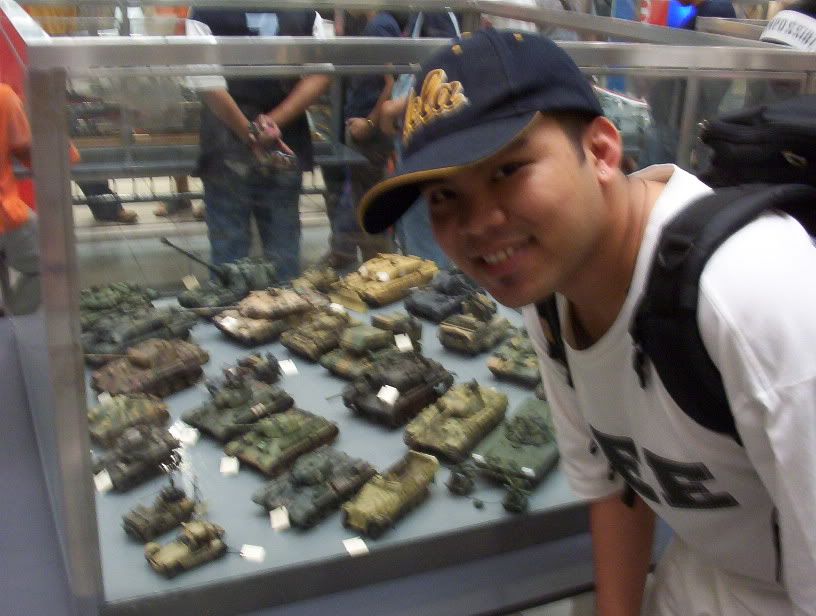 Bradd Pitt?? PWEH!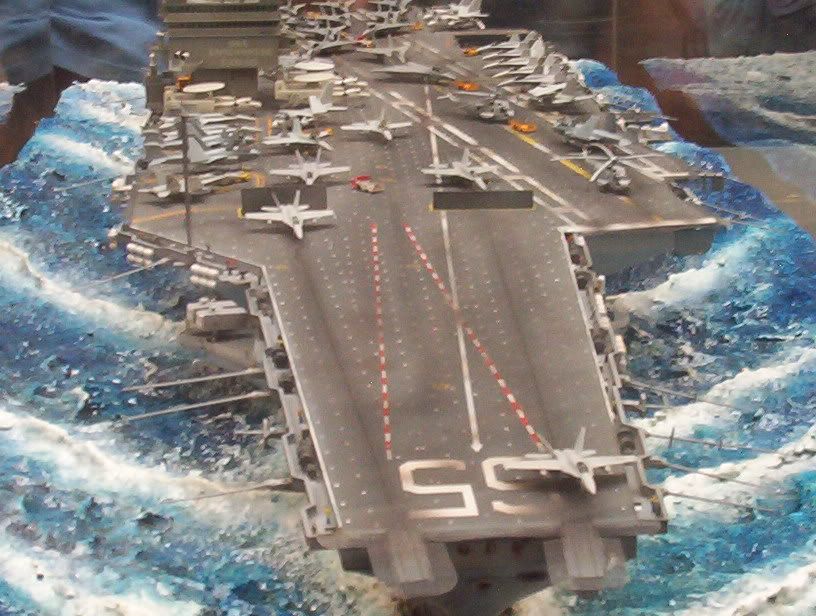 My Personal Favorite - aircraft carrier, USS Nimitz
On that day too, I was able to buy the latest FHM Calendar with Katrina Halili as the model. It was suppose to go to my "monito" for our Christmas Party's "exchange gift" but it was murmuring to me every night, saying "don't give me... please." and who am I to disappoint a damsel in distress. Hehe. In short, akin na lang siya. Kras na kras ko kasi si Katrina. Lintek na babae yan, pinanganak pa sa mundo. She has almost all the qualities I look for in a girl (superficial muna ha... wag hipokrito): chinky (yung pag ngumiti naglalaho ang mata), chubby na sexy ("sexiness is in the eye of the beer-holder" ika nga, pero iba ang trip kong sexy e... yung medyo me laman ng unti), tall (nakita ko na siya in person... tall enough), cheeky (cute ng cheeks), long hair (duh!), and morena (di ko hilig yung kaputian).... game, sa pang-loob naman (hindi underwear ha): maangas (yung may dating... yung totoo sa sarili... pranka, outgoing, pero nasa lugar... parang balahurang, hindi... hirap explain e... hehe). Yun na yun... of course, some of those that I didn't mention, for the reason that I don't know her personally anyway, are... nice, practical (yung marunong sa buhay), and definitely NOT a socialite, a brat, a konyo, and/or other qualities landing on that same genre.
Hmm.. what else? Ayan, I was starting to move on from the grief of having lost my favorite dog when I saw this puppy pug from Bio's - Megamall. Pang-asar. Ang kyut kyut nya, but unlike Pogi, it can keep its tongue inside its mouth. Pogi could not. As in all the time his tongue was sticking out. Astig no?