One Less Denizen
I was already planning to post some hillarious quotable quotes from our tambay night sessions at da Shak last Saturday. I never thought that I'll have to pass it for a tragic entry.
Yesterday, we were (as usual) hanging out in Virramall when we received the news that JC died. Together with da boyz, we rushed to Medical City to check it out, and there his remains laid in the morgue... da Shak is down one less denizen.
I'm still shaken by the fact and the suddenness of it. We just console ourselves that at least he died in peace. He'll always be remembered by the Shak boyz for his witty remarks and jolly persona. Rest tight, JC.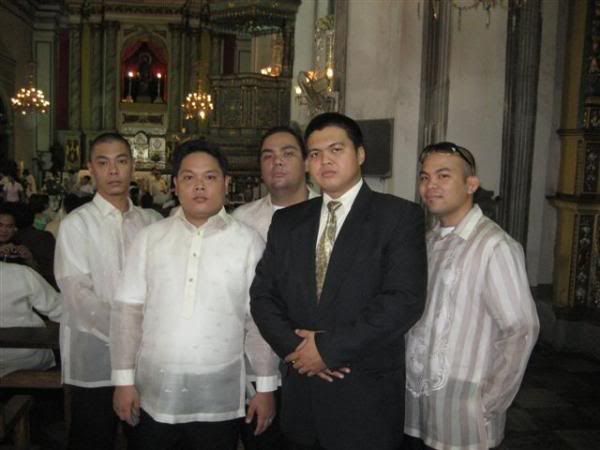 One of my last photos with him
L-R: Johnny, Jason, JC, Gelo, Me
We will miss you, brother! Sa langit ang susunod na tambayan.
*****
"Men can't live on bread alone, but on siopao and siomai"
-
Mark a.k.a. JC